It's officially March, which means I no longer have an excuse for slacking off on my 101 in 1001 blog and my Stampin' Up! blog (February was my "pass" month since I knew we'd be moving and settling in and what-not.).
I'm happy to say two of the six rooms in our place are finally presentable, and the third is almost there.  Today the maintenance man came and fixed a few things that needed adjusting.  Little J and Naughty Puppy let me sleep in until 1000 (!!!), which made me very happy, and I even got the Wii set up.  Hello, Zumba!
I discovered Anthropologie today.  I know, I'm behind, but I tried to avoid it because I knew it was out of my price range and probably wicked cute.
I was right.
Anyhow, then I stumbled across a picture of Sophia Bush in this dress on Tree Hill Style.
Instant love.  Until I found out they also have it in navy blue.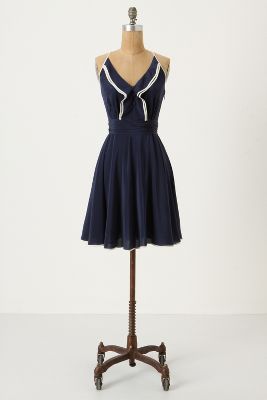 Oh, hi, I need you in my life!
Needless to say, I'm now in love with Anthropologie.
I'm also loving this dress…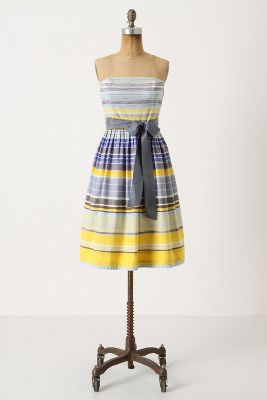 …with these shoes!